Achieving the apex of banking app excellence for our valued customers
With Proxym, engage your customers every step of the way; from onboarding to loan application and beyond.
Our platform offers ready-to-use apps that can help your bank excel, resulting in increased conversion rates, customer retention, and greater share of their financial spend.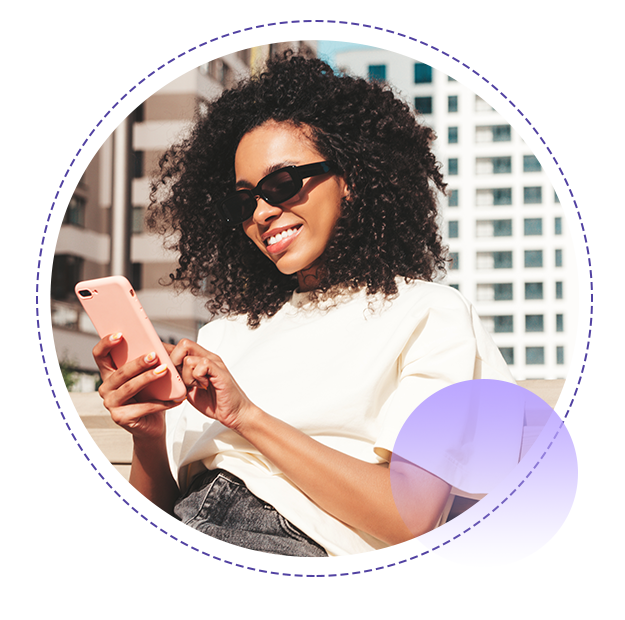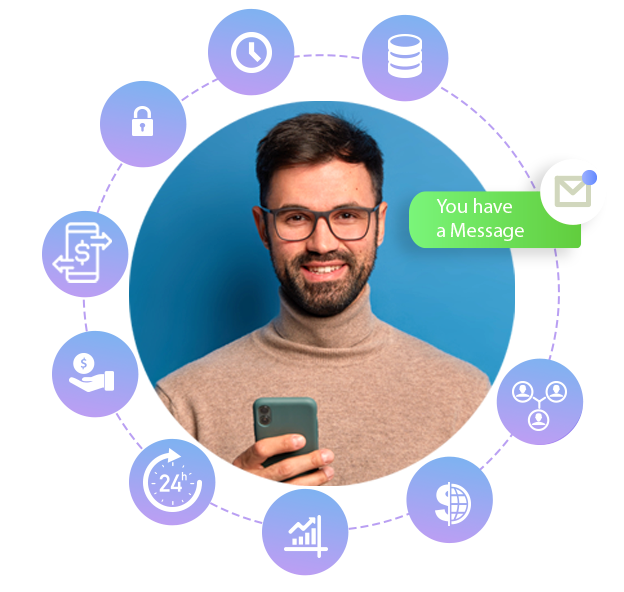 Innovate, don't imitate. Create your own path to success
Proxym empowers retail banks to deliver seamless customer experiences, by modernizing and streamlining their banking services using a single platform.
From customer acquisition to retention, the platform can help overcome the limitations of legacy systems and clunky user experiences, and help Banks re-architect their services around their customers' needs.
Digital Customer Onboarding
Impress potential customers by quickly and easily opening digital accounts in just a few minutes.
With Proxym's Digital Onboarding, there's no need for paperwork or long wait times. This solution removes obstacles for both customers and employees during the account opening process, enabling you to acquire more customers, boost market share, and reduce costs.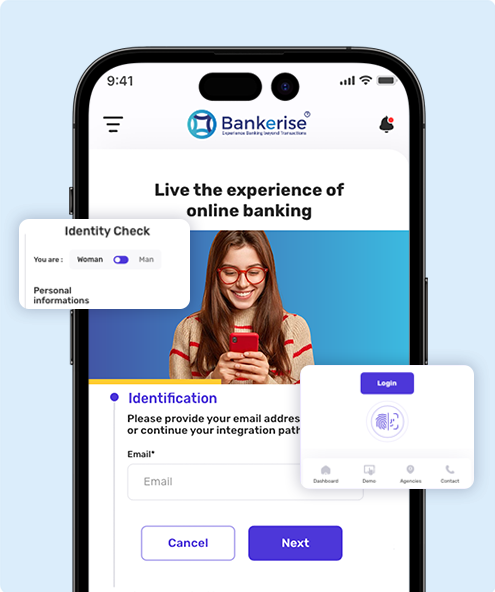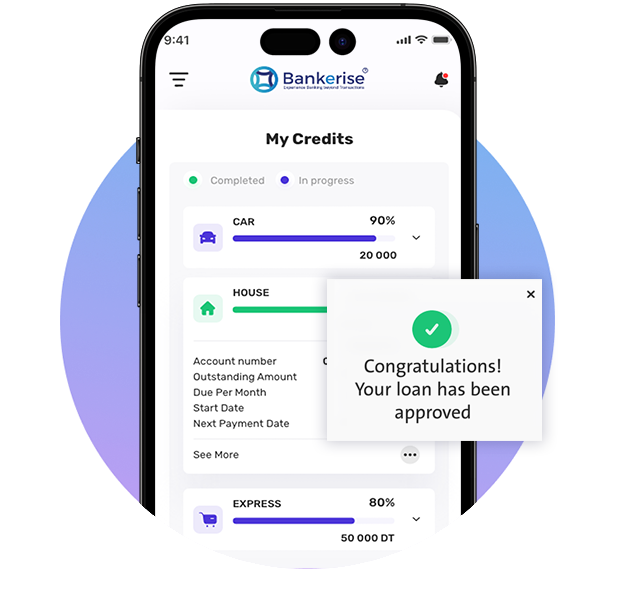 Hassle free and fast approvals
Customers expect a smooth process when applying for a car loan or credit card, but traditional methods can be tedious and costly.
Proxym's Digital Lending offers personalized offers and streamlines the application process with pre-filled forms and pre-qualification, making it easy for customers and cost-effective for you.
Build wealth, secure your tomorrow, start now !
We provide you with easy access to a range of financial tools and services. With our platform you can offer your clients to manage their finances from anywhere, at any time, using their smartphone or computer.
You will give your clients a way to stay on top of their spending by offering account alerts, real-time updates, and seamless payment options thanks to our budgetting tools.
Our user-friendly interface and intuitive design make it simple for your clients to understand and control their finances, helping them build financial literacy and make progress towards financial wellness.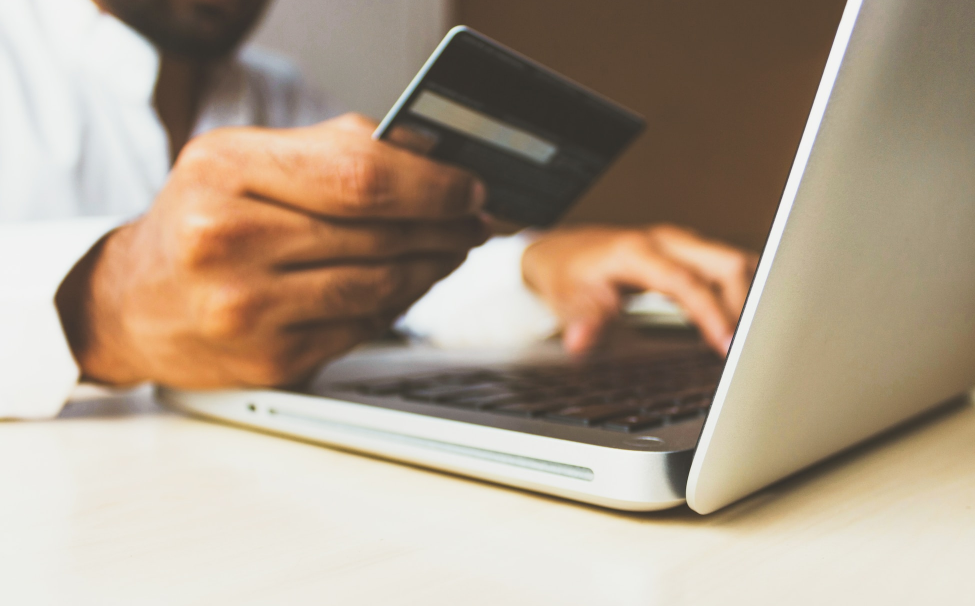 Take control of your finances, with our budget analysis
and management tools
Automatic Expenses Categorization
No needed interventions from the user side
Get offers at the right time and location
Predict Categories of Cash Expenses
Get More realistic expenses analysis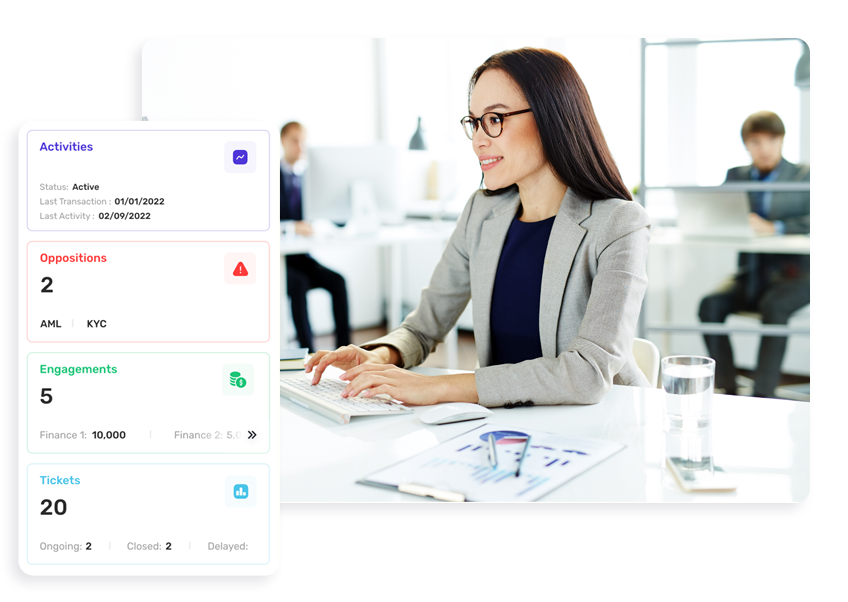 Empower your bank operations & Serve your
customers better than ever
Equipping the banks with a powerful, ready-to-go employee application that includes all the tools needed to manage the data and have a clear traceability on their clients.
Our platform gives you all the tools & components to fully experience the digital banking journeys, so you can innovate & differentiate your way. Adopt our functionalities, apply the style that suits your brand.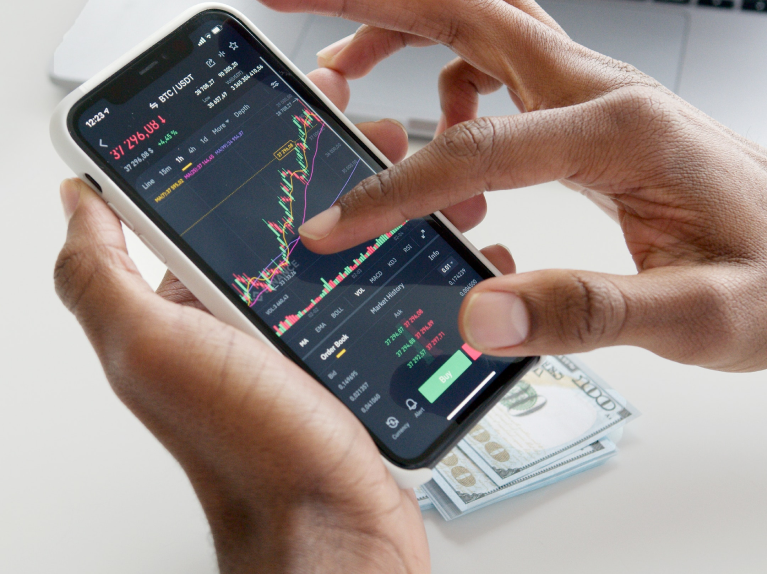 Excellence is not an act, but a habit
By analyzing data on employee performance and task completion rates, you can identify areas that need improvement and make informed decisions to optimize their operations.
Simplify detecting bottlenecks is not enough !
We help you provide a targeted employee training to help team members overcome skill gaps or introducing process improvements to eliminate unnecessary delays.
We help you measure and evaluate the effectiveness of your operations using some key performance indicators to ensure that your processes are running effectively and meeting customer needs.
We offer :
- Customer distribution by segments : Better understand your customer base and tailor your marketing and sales efforts to specific segments.
- Customer distribution by business sector : Provide insight into the types of businesses or industries that your customers are associated with. This metric can be useful for understanding the company's customer base and identifying opportunities for growth or diversification.
- "Right first time rate" and "not right first time rate" are performance indicator commonly used in the credit industry to measure the accuracy of credit decisions.
Ensuring that the service provider and their customer understand and agree to the level of service that will be provided.
This includes :
- Provisions for follow-up and improvement through timed processes.
- This means that the service provider is required to follow up on the service provided and make improvements based on agreed-upon metrics or timelines.