Digital help at your Fingertips
Unleash the full potential of your customer-facing teams by freeing them from the hassle of multiple system logins.
Empower them with all the necessary features for quick resolution, upsell and more through a unified platform.
Digital engage offers a variety of support services to our customers, including technical assistance with online banking platforms, mobile banking apps, and other digital tools to boost customer satisfaction and retention.
Digital engage offers a variety of support services to our customers, including technical assistance with online platforms, mobile apps, and other digital tools to boost customer satisfaction and retention.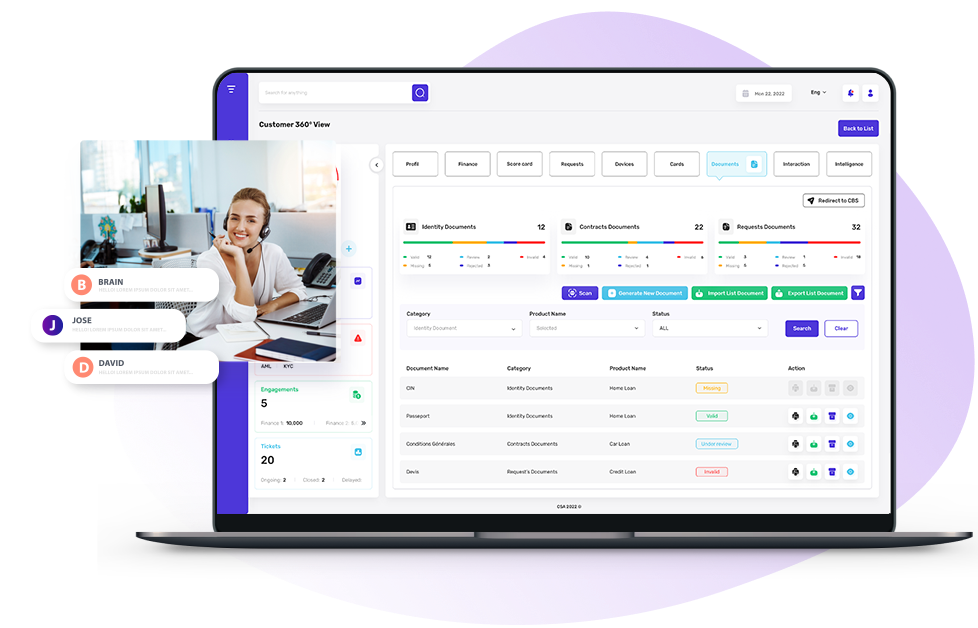 Revolutionize your Digital Branch
Exceed customer expectations with data-driven insights
Our digital agent servicing solution revolutionizes customer service in banking by utilizing advanced analytics and reporting capabilities.
With our Backoffice application, we help our clients achieve greater efficiency and organization in their customer service operations.
By leveraging data insights, we enable banks to continually improve their digital agents, providing accurate and personalized service to their customers.
Our solution is not just a luxury, but a necessity in today's digital landscape, where customer expectations are higher than ever before.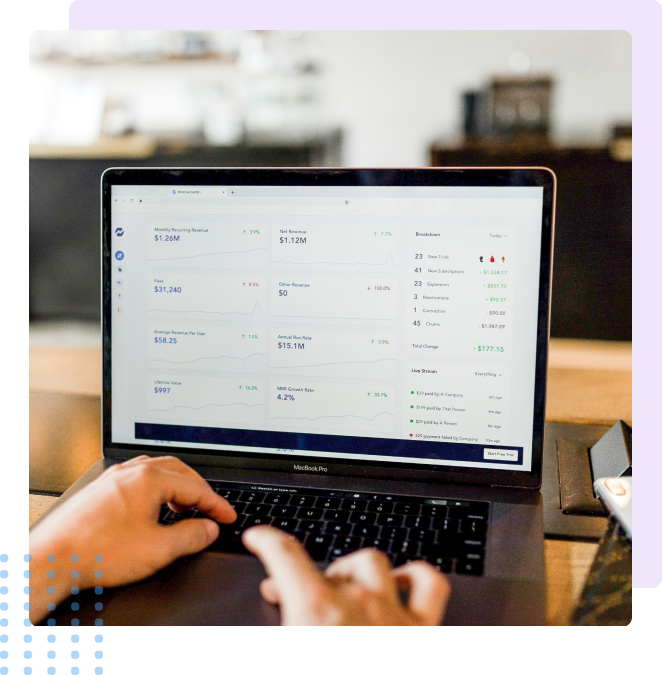 Collaborative work on files with better reciprocal visibility and increased productivity.

Alignment with management and achievement of business objectives & customer service quality.

360° customer vision beyond core banking (office credit, data lakes, FinTech)
Strengthening employees with automation and digitization
Equipping the banks with a powerful, ready-to-go employee application that includes all the tools needed to manage the data and have a clear traceability on their clients, cutting down the turnaround time, increasing efficiency, and meeting the current demands of your customers.
Dashboarding and Insights
Exceed customer expectations with data-driven insights
Monitor, analyze and improve the productivity / delivery capacity of the entire field force for faster decision making thanks to a much more fluid and organized access to account information, transactions, and statements.
Better customer engagement
Elevating relationships, creating value
Make your agents understand customer behavior, spending patterns, and other key metrics, enabling them to provide more personalized support and resolve issues more quickly.
Enhanced cross-selling opportunities
Elevating relationships, creating value
Agents can use dashboards and insights to identify upselling and cross-selling opportunities, and offer relevant products and services to customers based on their preferences and behavior.
Create personalized digital experiences for your customers
We allow you as a bank to extract insights from the data you collect and visualize and communicate those insights effectively.
We help banks understand customer behavior, preferences, and needs. You can use analytics to identify patterns in customer behavior. We also offer banks to identify areas where they need to improve their digital engagement, such as reducing the time it takes to complete a transaction or improving the overall customer experience.
We offer our reports functionality in the form of dashboards, visualizations, and written reports.
We give you a way to communicate the data you have collected to various stakeholders. This will help them understand customer behavior, identify areas for improvement, and make data-driven decisions.
Simplifying Your Financial Journey, One Step at a Time.
By making the claims process fast, efficient, and transparent, you can improve customer satisfaction and loyalty, while also reducing operational costs and increasing efficiency.Your customers will not only be able to submit claims through the platform, reducing the need for paper forms and in-person visits, but also track the status of their claims in real-time, receiving updates and notifications as their claim progresses.
With Secured Private Messaging, your customers can exchange sensitive information and discuss sensitive financial matters with bank representatives in a secure environment, without the fear of data breaches or unauthorized access.
We provide end-to-end encryption, ensuring that all messages and attachments are protected during transmission and convenience and flexibility, which allows banks to provide digital assistance to customers in a way that fits their needs and schedule.