Accelerate business growth with a
one-stop platform
We help banks and credit unions optimize their costs by offering a powerful case management, automated document gathering and collaboration capabilities while innovating effectively and sustainably.
This method proved to win customers faster by onboarding in less than 5 minutes. Infact, our solution adopts onboarding flows and configurate them for the banks without extra coding while staying flexible with the client's demands and taste.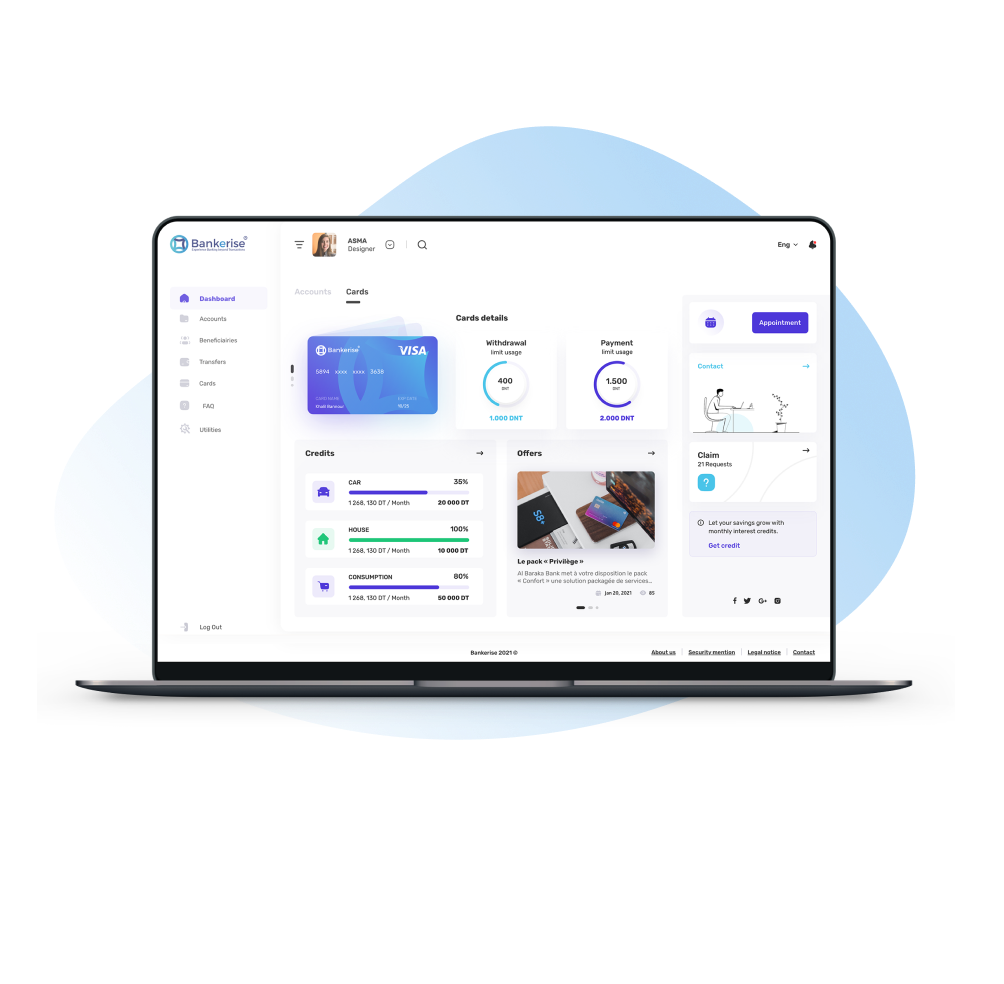 Digital Onboarding and KYC
Enhance your customer engagement experience
We give you the benefit of being pre-packed with Ekyc (Know your customer) ensuring your initial customer touchpoint is completely digital and fully compliant. This will be by uploading key documents, a signature and ID card scanning in order to link the app to your finances.
Speed up your customer acquisition process by automating identity verification and validation.
Compatible on web, android and iOS and works efficiently in low network environments.
Enhance your customer experience and Video KYC powered by Bankerise.
AI powered document scanning for document identification and validation.

Data and image Extraction
Extract data and image from Id Card. Conduct forgery checks and deduplication checks.

Twice the Power
Integrating artificial intelligence and human power for KYC approval, audit and fraud detection.

High Accuracy
Human experts for correcting boundary cases increases accuracy to 95%.

Flexible
Support for any document format such as Pdf, XML, Images etc.

Flexibility in signature placement
Place eSigns on each page of the document or at pre defined locations.
Quick and easy account opening – start using it right away !
Digital onboarding allows businesses to easily onboard large numbers of customers or clients, making it easier to scale the business.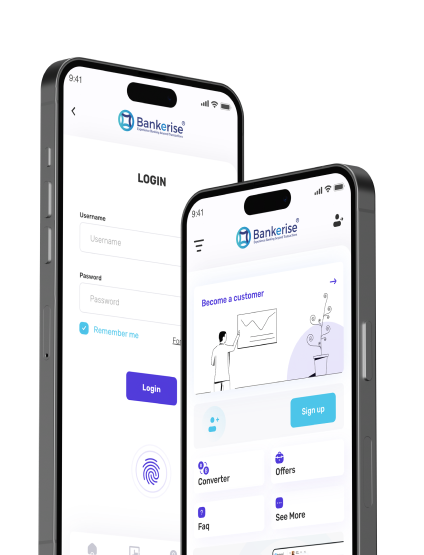 Elevate your operations with fully digitized, intelligent processes
By automating manual processes and reducing the need for in-person interactions, digital onboarding will help you lower your costs and increase your profitability.