OPEC FUND Client Web and Mobile Portal (OCP) is an omnichannel Application based on Proxym Bankerise solution, allowing OPEC FUND to enhance and automate funds management processes and provide to OPEC Fund Clients (Government, organizations…) a digital and secure portal to manage their loan & grant. 
Bankerise Omnichannel solution covering OPEC Fund needs and offering time to market.
Secure submission of grant and disbursement Request such us withdrawal application.
Beneficiaries & Contract Management.
Administration console : Role and user management.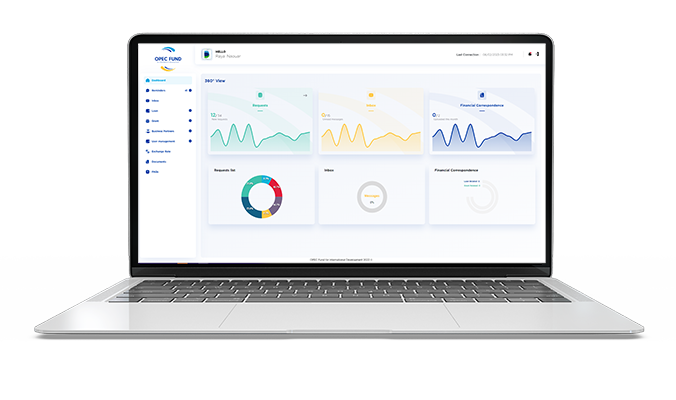 Reduced time of work and manually verification.
Secured encrypted data for all devices.
Backend system provides reporting for technical use as logging report.